I absolutely LOVE college football. I love college football EVEN MORE when I can record/pause/DVR/etc and watch when I want, and even where I want, depending if I'm on the couch or out of the house and want to watch on my smart phone or iPad. Technology has advanced so far throughout the years. The same can be said about technology within the field of orthodontics. Keep reading to see why we live in such a great time for technology! (…for orthodontics too!)
In 2023, no longer do you have to be relegated to fixing your smile and bite with braces alone. With the advent of clear aligners, such as Invisalign, Angel Aligners, Spark, uLab, 3M Clarity and others, you can now straighten your teeth more discreetly and with more flexibility with what you can eat. Heck, you can even decide to utilize braces but do so with them behind your teeth instead of on the front where they can obviously be more noticeable. Do you truly want to have a custom, tailor-made orthodontic plan for your smile? Well now we have the ability to utilize 3D printed brackets that truly are designed for YOUR specific teeth, eliminating the one-size-fits-all model with metal braces. And, the 3D custom brackets are translucent, allowing for an even more discreet and esthetic way of straightening your teeth. Last but not least, since the 3D brackets are custom to your teeth, the treatment time needed can be significantly decreased for many patients.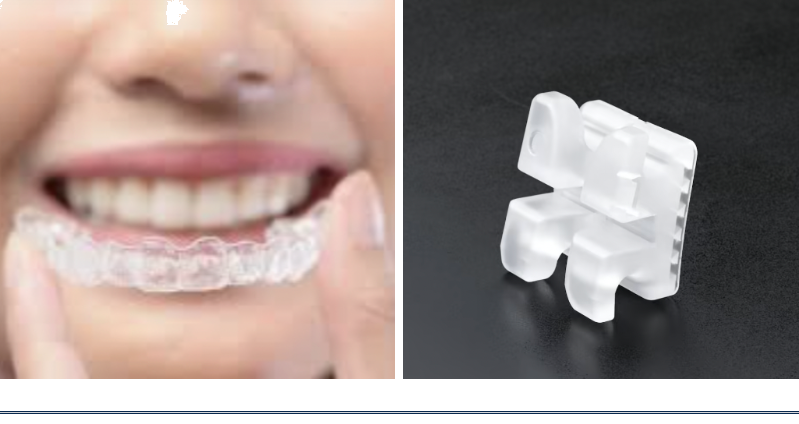 Do you have awful memories of going to the dentist and having to take the dreaded gooey impressions? NOT IN OUR HOUSE! Again, with the advancement of technology, we utilize a 3D scanner that digitally maps your teeth in very little time, allowing for a much more comfortable option for getting impressions of your teeth for creating clear aligners to move your teeth, as well as retainers to maintain your new smile once your orthodontic treatment is complete.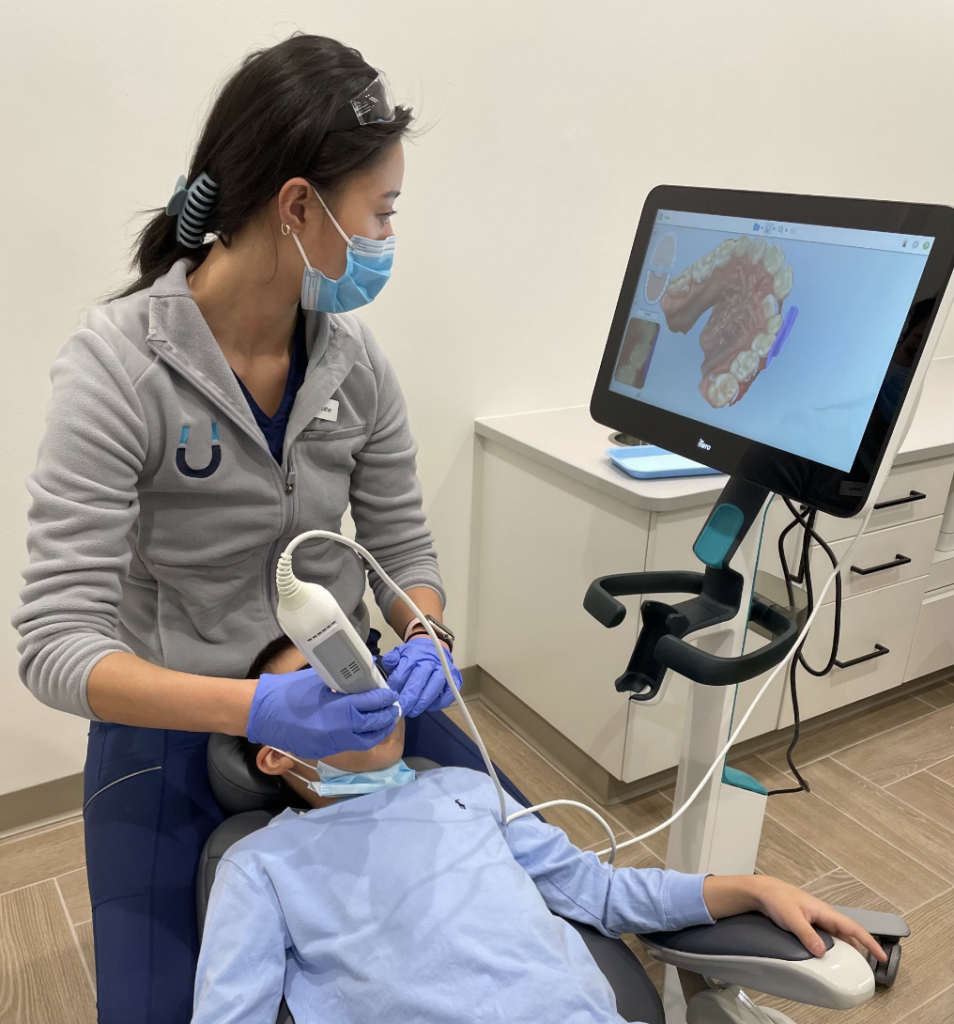 ---
Adding to this, you've most likely heard of or seen 3D printing in action. At our office, we utilize 3D printing alongside our 3D scanner, for predictable and fast turn around times for delivery of aligners, mouth guards, braces, and retainers.
It is indeed a great time to start orthodontic treatment. With many options to choose from for how you transform your smile, you truly can customize not only the appliance you utilize, but also the flexibility with which the appliance is used. Don't want metal braces? You can have 3D printed custom, esthetic tooth colored braces. Don't want braces at all? You can have clear aligners from the variety of options we have to take care of your needs. It truly is a wonderful time to be alive.
Why Should You Choose Union Orthodontics + Pediatric Dentistry in Denver, Colorado?
We understand the importance of your child's oral health and are committed to ensure their thriving smile is well cared for. Led by Dr. Gabe and Dr. Mike, our board certified orthodontist and pediatric dentist, our skilled and knowledgeable team is dedicated to safeguarding your child or teen's dental well-being and guiding you through their significant milestones. We recognize that every child is special and deserves tailored dental care that meets their unique requirements. As parents, you can rely on us to be there for your and your family at every stage of your child's growth and development, promoting a healthy and radiant smile for years to come!