Union Orthodontics + Pediatric Dentistry Your Trusted South Denver Orthodontic Experts
At Union Orthodontics + Pediatric Dentistry, we are proud to be your premier destination for exceptional orthodontic care in South Denver. Our dedicated team of experienced professionals is committed to delivering beautiful, healthy smiles for patients of all ages. With a focus on personalized treatment plans, advanced technology, and a warm, welcoming environment, we are here to provide you and your family with the highest standard of orthodontic care.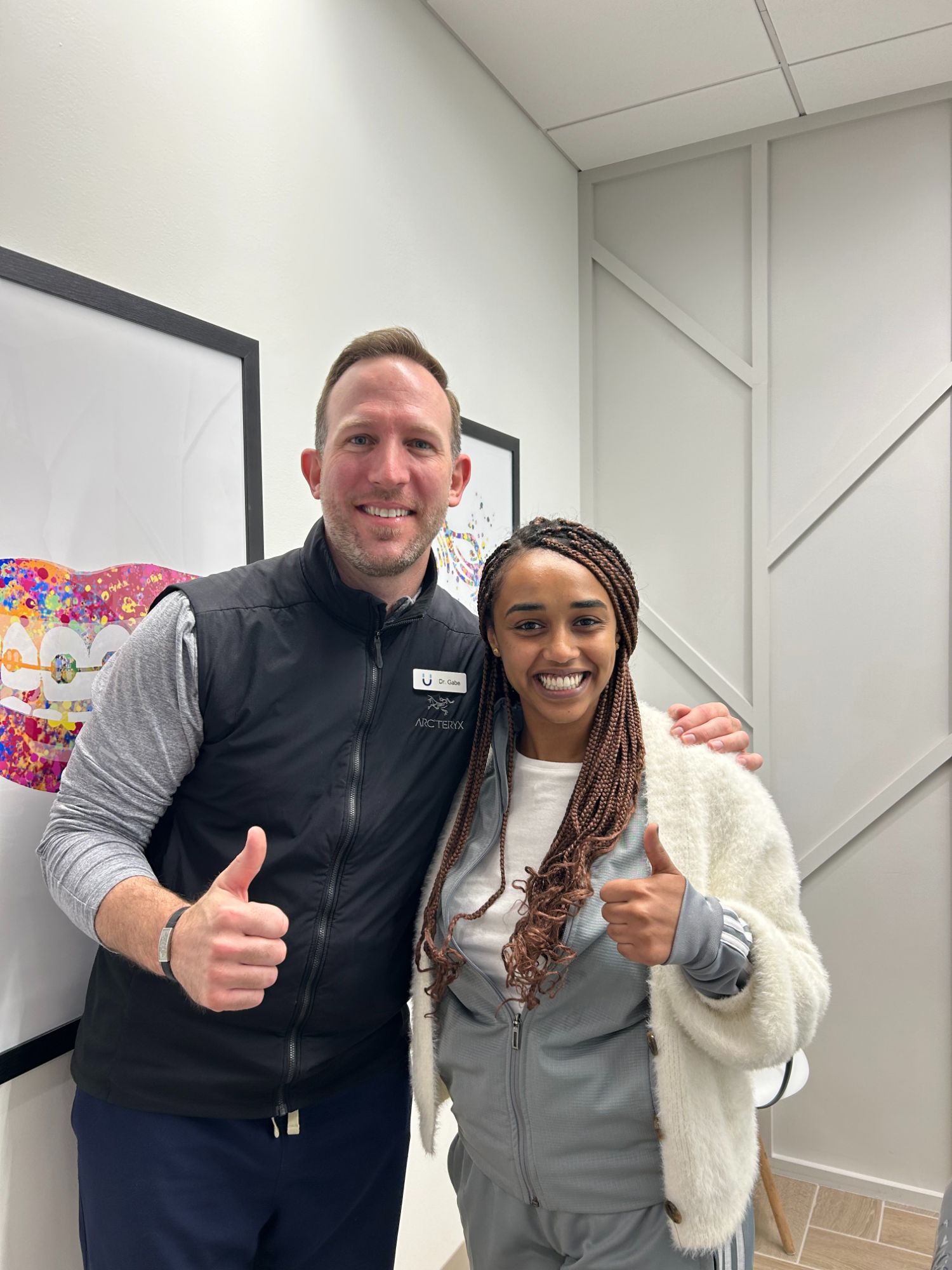 Why Choose Us for South Denver Orthodontics?
Expert Orthodontic Specialists
Our team of orthodontic specialists brings extensive experience and expertise to South Denver Orthodontics. Led by Dr. Mike Hong and Dr. Gabe Luttrell, our orthodontists stay up to date with the latest advancements in orthodontic treatments, ensuring you receive the most effective and efficient care possible. With their expertise and dedication, you can trust that your smile is in capable hands.
Comprehensive Orthodontic Services
We offer a comprehensive range of orthodontic treatments tailored to meet your unique needs. Whether you're considering traditional braces, clear aligners, or other specialized treatments, our South Denver Orthodontics practice has the solutions you're looking for. We take the time to understand your goals and create a customized treatment plan that aligns with your specific needs and preferences.
State-of-the-Art Technology
Embracing cutting-edge technology allows us to deliver precise diagnoses and effective treatments. Our South Denver Orthodontics practice is equipped with advanced imaging techniques, such as digital X-rays and 3D scanning, which provide detailed views of your teeth and jaws. This technology ensures accurate treatment planning and allows us to monitor your progress with precision.
Family-Friendly Environment
We understand that orthodontic visits can be an important part of family life. Our South Denver Orthodontics practice is designed to provide a comfortable and friendly atmosphere for patients of all ages. We strive to create a positive experience for children and adults alike, ensuring that each visit is stress-free and enjoyable.
Personalized Patient Care
Your satisfaction and well-being are our top priorities. We take the time to listen to your concerns, answer your questions, and provide personalized care that addresses your unique orthodontic needs. Our South Denver Orthodontics team is dedicated to building long-lasting relationships with our patients, fostering a sense of trust and open communication throughout your treatment journey.
Schedule Your South Denver Orthodontics Consultation Today
Ready to embark on your journey to a beautifully aligned smile? We invite you to schedule a consultation with our South Denver Orthodontics team at Union Orthodontics + Pediatric Dentistry. During your visit, we will conduct a comprehensive examination, discuss your goals, and create a personalized treatment plan that caters to your specific orthodontic needs. We're here to help you achieve the smile you've always wanted.
Contact Union Orthodontics + Pediatric Dentistry today for your free consultation and discover the exceptional orthodontic care that South Denver residents trust!